Stop using AdSpyHub after reading this review. Spying on your competitor by looking at Facebook Ad Library has never been so quick and easy, read on.
What is Facebook Ad Library?
Last year Facebook ads came with the brilliant idea to reveal all of their Ad library for transparency purposes. Marketers saw this as a huge opportunity to spy and keep track of trends/competitors, even if in a limited way. There are in fact no much data showing ie volume of ads, social stats and so on but it's enough to make informed decisions.
What is Adspyhub for Facebook Ad Library?
Adspyhub for Facebook Ad Library (known as AdLibrary Helper chrome extension) is a new Ad spy tool from the creator of BigSpy. Nowadays it becomes a fast and smart way of looking at Fb ads to find competitors by just typing in your main product/service.
AdLibrary Helper allows you to:
★ Search Facebook ads by keywords
★ Show Facebook advertising data in the list.
★ Local save favorite page / ads
★ Tracking changes in target advertising data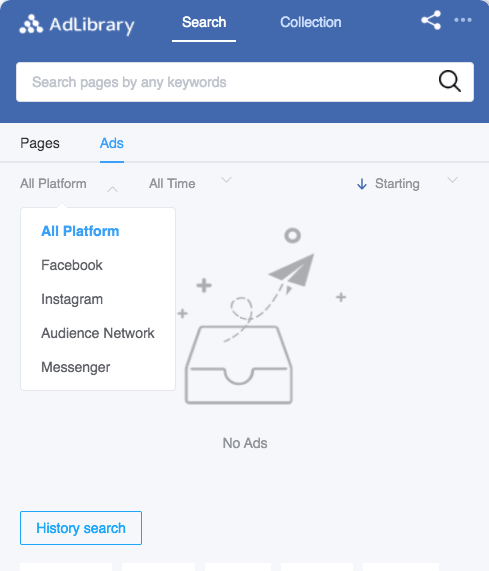 Is Adspyhub free?
Adspyhub for Facebook Ad Library is a chrome extension free of charge available today as Adlibrary Helper, you just need to register, download and you are ready to go then.
How often is AdspyHub updated?
There is no much data available to really answer these questions. As a matter of fact, you will find a more popular search/ads rather than niche-specific ones. According to the website it Provides over 1 billion+ Facebook advertising data. Also, it provides 35+ country classification, 45+ industry classification.
My personal experience I found their AspyHub (AdLibray Helper)database is not much relevant to the latest product trends unless hugely popular, therefore finding hidden products can be a bit time-consuming. Also is not clear to me at what extend the tool spy our own activity while browsing, just for privacy matter.
How to use AdSpyHub?
In order to use AdspyHub (AdLibrary Helper), you have to download the chrome extension available when you register at Bigspy. Then just follow the instructions provided and start using the tool. It seems it works best when using Bigspy, their own All in One web-based platform, you can join here.

What are AdSpyHub alternatives?
There are so many tools for spying on Fb ads however I found the manual method worth trying (you must have a lot of free time though..). I've tested so many Ad spy tools for Facebook in the last year and each of those fulfils different needs and price tag. It s worth considering that those so-called free ad spy tools are not that free unless you are willing to give up your own web browsing data.
That's why I 'd rather pay for a safe paid spy tool that works like the one from Luke Maguire, Advert Suite
AdSpyHub vs DropiSpy
DropiSpy is the new kid on the Block when it comes to Adspy tools. It's from a company based in French, creator of DropiTheme for Shopify. They provide a powerful Search filter within the spy tool which specialised in Dropshipping ads. The database is made of 10Milions Ads and growing every day. It s a subscription-based tool.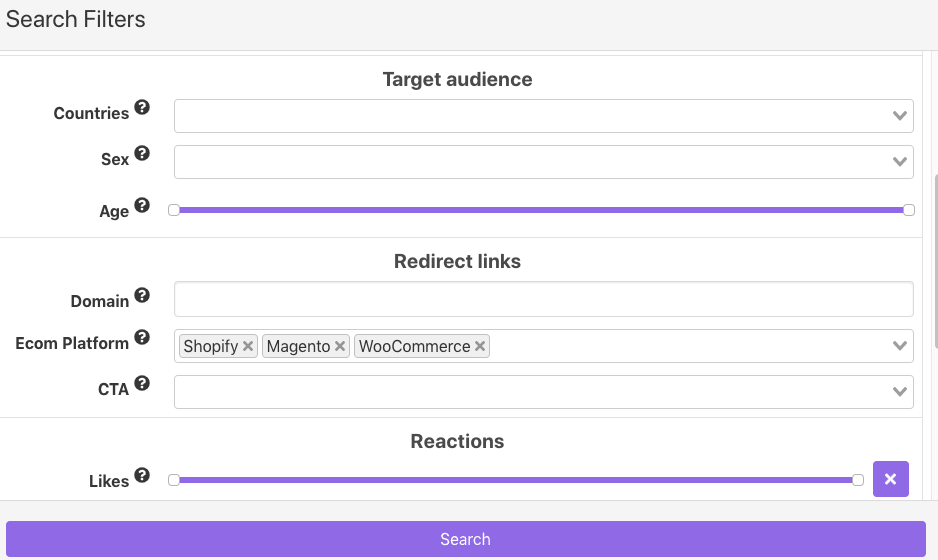 AdSpyHub vs BigSpy
AdSpyHub is the same company as BigSpy, it is an All in one suite BigSpy not just for Facebook but other Ad networks like Google, YouTube, Twitter, Yahoo, Pinterest… AdSpyHub is a chrome extension for Fb ads only. BigSpy claims its tool is empowered by 1 Billion Ads.
AdspyHub vs AdPlexity
Adplexity is the oldest Ad Spy tool from the selection.
AdSpyHub vs AdvertSuite

Advertsuite by Luke Maguire is a one-off paid Spy tool with interesting and effective features. You can browse current and past Fb ads that are winners in any niche. You can also get Geo, Age info and Landing URL's with complete ads creative.
5 Million Ads from different 15 countries have been tracked so far and growing. This tool fits well within e-commerce niches that use Shopify, Magento and Woocommerce platforms. No ad tracking feature are available though.