Read our Ben Malol Inner Circle review (2019 Tactics and Experiences) as being shared in his latest mastermind/Inner circle 'The Red Pill Society' with a focus on building a real commerce Business, no matter if you are doing Dropshipping, Shopify.
As you might know (or not know), Ben Malol 's ability to attracts ECOM business owners and top-notch specialists into e-commerce communities (check his Fb group of 50K) is second to none!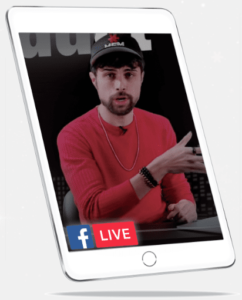 Doesn't matter if you run a Shopify store, CommerceHQ, Woocommerce, an Agency or if you're just starting out.
Marketing is marketing, and I can confidently say that no matter what your skill level is, or what business you're in (or want to get in), I'm confident Ben Malol can help you reach your goals.
Since 2012 he had over 500 success stories from his students, and have worked with hundreds of businesses yielding amazing results.
For the first time in a year, his private Inner Circle (The Red Pill Society), is accepting new members.
Due to the intimate approach of The Red Pill Society, he just cannot accept everyone, just 250!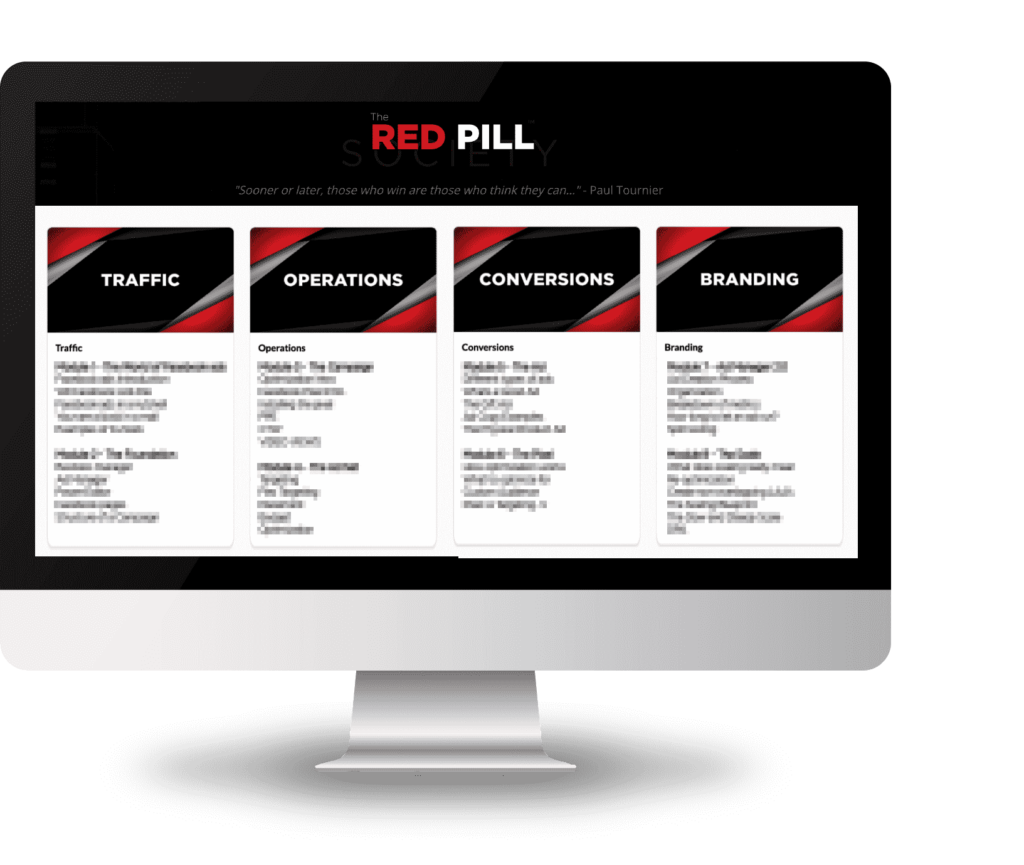 Why joining Ben Malol Inner Circle?
By keeping it small he can deliver the highest value content, and be able to keep an intimate environment in the community…
Other than the fact that students share very confidential information that he cannot allow anyone to see.
What makes The Red Pill Society the most valuable marketing community on the planet is because of the intimate approach that is provided.
They engage daily discussing topics revolving around Marketing and Business. 💵
This isn't a "hype fest" mastermind, with the regular circuit of gurus selling you…
Instead, this is more of a "down home" kind of community, with a few of his peers, mentors and students.
The Red Pill Society isn't a dropshipping course, or a Facebook ads course (although members get access to those as well).
This is about teaching you how to run AN ACTUAL business, that will sustain itself for years to come, without you needing to be there 24/7.
You'll see how they've been revolutionizing everything from Traffic, to Conversions, Branding, and Operations; to making history throughout the online business industry!
To top it all off, all members have access to an exclusive, closed Members Portal, where you'll have access to a variety of courses.
New strategies are added into the member portal every week, and members get immediate access to all of the never-before-released content the moment it's posted.
Every month they add new courses as well, with new instructors, and new content so you're always up to date with what's working, and what's not working.
So it's safe to say that you won't really need to buy another marketing or business course ever again. That's one of the benefits of being enrolled with the Ben Malol Inner Circle.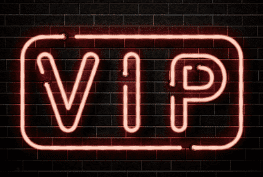 Here's a short list of what's available in The Red Pill Society community:
Ben Malol's new course, Facebook Ads for 2019:
Video lessons include:
> Facebook Ads in a Nutshell;
> Pixel Secrets;;
> Ad Obj. the Right Way;
> Targeting Like a Pro;
> Optimization 101;
> Ad Copy & Creative;
> Testing Structure from A-Z;
> When to Scale or Shut-off;
> Manual Bidding vs Auto;
> $1m Scaling Blueprint;
You'll also have access to Alex Urban's (7-figure Operations Expert) course:
THE OPERATIONS BLUEPRINT
> Visionary and Integrator;
> Hiring A-List Employees;
> Task Management;
> Organization;
Need to increase Conversions on your page, or store, or just interested in learning how to be a pro copywriter?
Jimmy Parent (8-figure copywriter), has a course for you:
$100M CRO CHECKLIST
> Pro Copywriting;
> The Checkout Page;
> The $1mm Headline;
> Structure Your Offer;
> Your New Sales Page;
And dozens of more courses, with more being added every month…
You're also getting access to the only mastermind group to give real-time updates on what's working NOW in our personal businesses, with full execution plans, his personal resources, and partners, membership portal… and MORE…
Click here to check out if Ben Malol Inner Circle is still open