Discover how to dropship your orders in 5 days USA automatically with branded invoicing and more. Keep reading Zendrop Silkroad dropshipping reviews. This year alone, we have come across several dropshipping companies, Udroppy, Dsers, Drophippo, Eprolo, Yakkyofy, who promised fast delivery and orders fulfillment easy and quick: it's a dream come true for many Shopify users that are evolving away from the old school "Aliexpress all in one" mindset.
Silk road dropshipping review
Why is it important to use an app like Silk Road?
Formerly Silkroad, Zendrop dropshipping
Main Dashboard
✅ Save money in a VA, Silkroad will assist you in every step of your dropshipping process.;
✅ Delivery faster than your competitors, 5-7 days USA;
✅ Fast order processing;
✅ No more fears of having you Paypal Account suspended for customers complaints about delayed items never arrived;
✅ If you are serious about creating a brand this Silk Road app will help you considerably;
Auto tracking: this is a killer app that not requires manual intervention, all sent automatically from your Shopify to your customer straight.

ATTENTION!
I've been secretly using an underground research tool to find the hottest trending products on the market! For months I've been using this to find $100K products! Just for landing on this page you can get EXCLUSIVE access! Click Here Now To Get Access!
Bulk Ordering: If you'd like to review your orders, you can do so and then fulfill them all at once with one click. No monthly caps for order.

Branded Invoicing: Provide a more professional unboxing experience for your customers by including your store name, address, and logo on each order invoice.

Free and Paid Options: their free option is tight to 50 orders monthly, good for testing. After that, pay $49 so you can expand the list of options, remember you will pay far more to a VA to do the same!
Live chat: get your support question answered in real-time!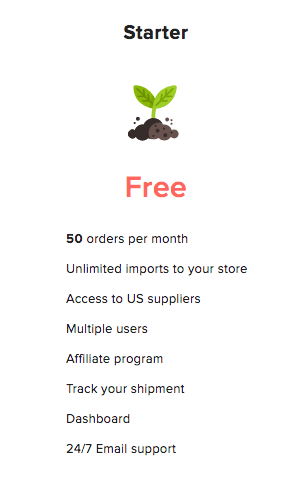 This is one tool that I will keep for my own business. Combine this with FunnelGenie and you will gain a competitive advantage for your e-commerce venture.

From March 2020 Silkroad has been rebranded to Zendrop. All the settings and functionality will stay the same. Importing products from Zendrop to your Shopify store is super fast and easy!
| Silkroad App Review | |
| --- | --- |
| Silkroad Total Score | |
| Products Database | |
| Payment systems | |
| Support Tickets | |
| USA 5-7Days Shipping | |
| Free Trial vs Paid | |
| Additional Suppliers | |