Read through our Yakkyofy review to discover if that is the right 3PL platform for you to rely on for your dropshipping e-commerce business with or without Shopify!
Why this Yakkyofy review?
We have received many requests to find alternatives dropshipping Shopify app that is reliable and robust enough. We found Yakkyofy so we gave it a try.
In recent years we have seen many dropshipping platforms but many of them are failing to deliver on their promises: shipping delays, order not being evaded, shipping method swap without notice plus other factors like language barrier and misunderstanding of trade best practice, customer service not quick enough.
Especially if you are starting up and have not a much clear idea of what drop shipping involves this may create frustrations and anxiety and, in the long term serious problems for your business.
How a 3PL can help my ecom Business?
Yakkyofy has all the expertise in Logistics and relies on a strong supply chain and crucial partnership it has built up during so many years of activity. No matter if you have 10-20 daily orders or you have spiked in volume during peak time, Yakkyofy can handle that. Shipment and fulfillment optimization is its core strength.
Is Yakkyofy Shopify expensive?
Having a transparent pricing model has always been one of the winning points at Yakkyofy, according to their price list and options (Special line from China to Tier 1 countries in 7-12 days with tracking) they are cheaper than Udroppy, Drophippo, CJ, SilkRoad, other Oberlo alternatives.
What is Special Line?
Yakkyofy offers Special Line delivery as their best option to top tier 1 countries. It delivers in 7-12 business days with tracking nr.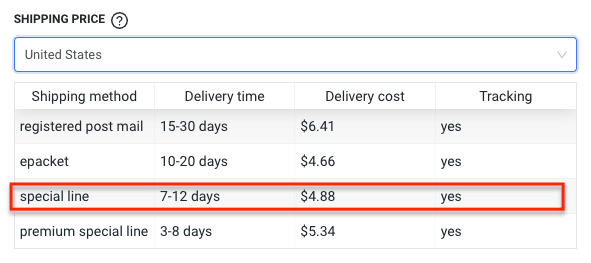 Does Yakkyofy offer Cash on Delivery?
Yes, Yakkyofy offers Cash On Delivery but currently only to ITALY via Elogy partnership. More European Countries are being added..
Is Yakkyofy Chrome Extension any good?
With Yakkyofy Chrome extension you can import any products from Alibaba, Aliexpress, Wish, Gearbest, Banggood within a click and 15-50% cheaper. You have 30 requests limit for dropshipping and 3 for wholesale -private label (physical warehouse storage in Shenzhen ready to be dropshipped).
What is Yakkyofy's processing time?
If the items are in stock in their warehouse the processing time will be just one or max 2 days. If not in stock they will add extra 1-4 days, it depends on their local suppliers. When items are limited in stock, in shortage or no longer available, supply Status will be displayed and you will get notified.

Has Yakkyofy a MOQ policy?
Yes, Yakkyofy has a MOQ that applies to most products. Moq (Minimum Order Quantity) requirement depends on suppliers and products. MOQ is the lowest starting quantity that Yakkyofy can buy from Chinese factories or wholesalers and is calculated on product SKU.
Can I customize packaging?
Yes, with Yakkyofy you can customize packaging by choosing between a box or a simple bag including an insert (discount code/coupon). See the image below for an example.

Final verdict Yakkyofy Review
Shipping Time/Special Line

Products

Integrations

Bulk processing

Software panel/GUI

Payments

Scalability