You heard of Cash on delivery dropshipping companies and you wanted to explore and find out more about it? You re in the right place because I know how important Cash on delivery is for you.
Some people are still skeptical when it comes to buying online, especially if you do not well know the brand, but with COD you can turn them into clients boosting your sales thanks to a safer, easier and no risk purchases
So what is Cash On Delivery dropshipping?
What Will I Learn in this page?
Its a way of paying for goods after the customer has ordered an item. The customer will pay when receive it, handling cash to the courier, delivery man. Very simple process.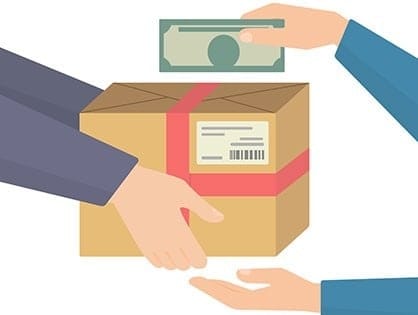 What are the benefits of using COD dropshipping companies?
Thanks to top-level logistic partners like UniCargo is possible to sell with COD cross country (EU), reducing shipping times, lowering risks of delay and customs holding goods. Good can travel with no limitations inside the EU and be moved from a warehouse in a country to another one, where there is more demand for that particular product. On the other side, the seller has to pay in advance for goods, put them on a warehouse, usually made available by the logistic partners and hope he will sell out the whole stocks! Raise your CR (up to 10x)!
he will sell out the whole stocks! Raise your CR (up to 10x)!
How easy is it to manage Cash On Delivery Dropshipping?
Managing all your online stores and COD countries from one unique dashboard is something already possible, just you need to find the right company that manages that in a proper way. Most of the TOP dropshipping companies based in Europe, Udroppy, Yakkyofy, are offering this service. Not an easy task though!
You can now Say stop to endless back forth messaging with different logistic companies with traditional dropshipping, .
Do I need to set up multiple Companies in Europe to operate with COD?
You won't have to set up new legal entities in every EU geo in order to manager COD. With COD dropshipping companies everything will be possible for you within just a few clicks and all VAT and tax are much easier than anticipated. There is a course which I recommend that provide you with all the necessary Steps to operate COD in Europe, it s called CROMASTERS, aka Conversion Master 2 from Dimitris Skiadas.

What conversion rates should I expect from a COD business model?
The Conversion rates are higher than the one registered when using standard payment methods: think about from 3X for to 10X, it depends on many factors. Of course not all countries are a good fit: the best performing countries for COD are Spain, Greece, Portugal, Cyprus, Hungary, Romania, Cech Rep, Bulgaria, Serbia and Croatia. Outside Eu I suggest the Philippines and Brazil.
Can I private Label products with Cash on Delivery ?
Of course. You can do more than that! If you haven t got a brand this will help to beat your competitors and increase customer retention!
Selling exclusive items, say in the skincare, electronic or fashion niche will generate more profit for you and your partners, if you are running a referral program or using an influencer. The real challenge is to get the right profitable product. You need to search for products and analyze consumer demands, costs and potential competitors.
How to start Dropshipping private label products?
A good strategy to begin with is to test selling items without any brand, once you find a winner you ll private label it along with custom packages with logo and inserts. The top 1 struggle in this process is to find a reputable dropshipping wholesale supplier : you can have quality problems with your products, with packaging and shipping timing.
Creating your own brand is the next level for e-commerce owner success: start your own private label products today and discover the COD dropshipping companies opportunity!

This is one business model that I will run for my own business in Europe and other un-tapped markets. Combine this with Funnelgenie creator for COD (Special free TRIAL edition) and you will have gain a competitive advantage for your COD ecommerce venture.
Did you enjoy this COD review? Leave a comment below.