Read our latest Debutify review and discover if it is really a free Shopify theme worth investing in. You 'll find a few surprises, keep reading…
When it comes to the free Shopify theme that converts only a few will do the job unless you customize them, which can be a tedious and expensive task to achieve in the long run. How about loading speed? and the support offered?
Why Debutify Theme?
Debutify has shown the highest rate of conversions according to experts in the industry like Ricky Hayes, 7 figure entrepreneur.
How about a free theme that comes with the basics bare minimum that converts more than average ones? Debutify theme is the winner!
It comes with a powerful Add Ons features (see list below) that you can easily add, swap, uninstall and control (although not free, is a fair price we reckon)! It doesn't affect page load speed (like a typical Shopify App) and automatically matches your theme style and settings.
Is Debutify Shopify Free theme safe to use?
Yes, the app only accesses the "manage store permission" to be able to download Debutify theme and add-ons to your Shopify store. It does not have access to any of your customer's data.
ATTENTION!
I've been secretly using an underground research tool to find the hottest trending products on the market! For months I've been using this to find $100K products! Just for landing on this page you can get EXCLUSIVE access! Click Here Now To Get Access!
Is Debutify regularly updated?
You bet! for what I have experienced since the test they constantly improving and updating the theme and add-ons!
Standard features included in the FREE version:
Currency converter, Product sliders, Customizable slideshow, Customizable header and footer, Guarantee Bar, Product images, Product details, Related products, Product testimonials.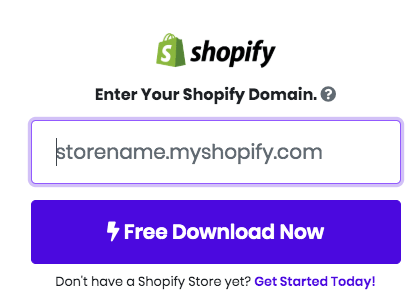 Clean code, fast page loading speed and features that matter! Choose from 18+ Premium features as below. One-Click plug & play setup, no coding required.
Add to cart Animation, Chat Box,Collection ATC, Cookie Box, Delivery Time, Discoun Saved,Faq page, Instagram Feed, Live view, MegaMenu, Newsletter pop up, Product Tabs, Product video (my favorite) Sales pop, Shop protect, Sticky Add to cart, Trust badge, Upsell pop up and more!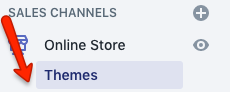 This is one Theme that I will keep for my own business. Combine this with Intelligynce and you will gain a competitive advantage for your e-commerce venture.
Did you enjoy this Debutify Review? Please leave your comments below.
FranK MauG is a Product hunter and eCommerce Expert with Reverse Engineering skills- Facebook Ads, Targeting discovery, Shopify and dropshipping are its bread and butter. This is your unique chance to get a 1:1 Free 30 Mins Strategy Session (worth$200) with him NSA:
| Debutify Theme Review | |
| --- | --- |
| Debutify Total Score | |
| Free/Paid to use | |
| Fast Loading Speed | |
| Customer Support | |
| Regular Updates | |
| Premium Features | |
| Easy Customizable | |