This Easygull review explains Top reasons Why You're Not Dropshipping From 1688 (And What You Can Do About It). Easygull Can Help You Fulfilling Orders with ease.
Aliexpress is well known to have vendors that fake inventory to rank higher. Shipping time can take even more than a month. Payments can be declined, especially with PayPal. In Alibaba when the MOQ is not big enough your order won the accepted.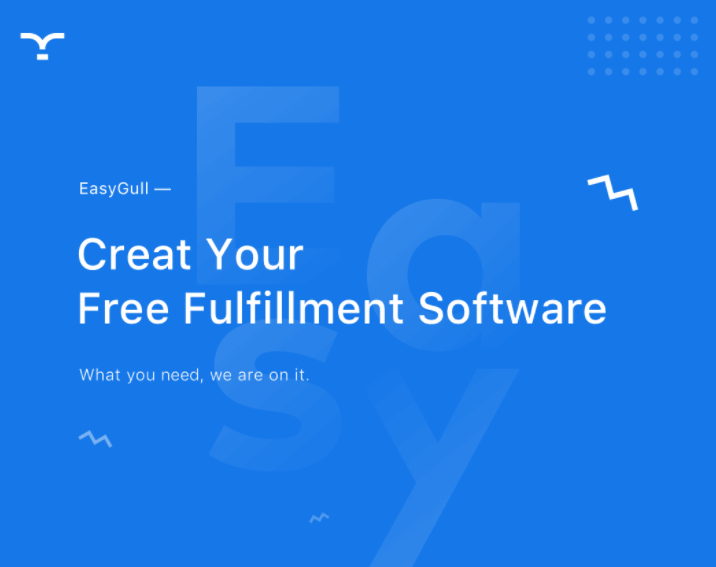 But there is an alternative, currently available to current resident Chinese which is the likes of Taobao and 1688 and they trade internally China in the native language.
Easygull has Sourcing ability, virtually any SKU/product from Taobao.com and 1688.com. It s checking, pick and pack guarantee the products are perfect before they are shipped out. The shipping cost is reasonable (DHL, Epacket). As a full dropshipping fulfilment service it provides inventory management with Pre-purchase warehouses in Beijing and Shenzhen.
1688 vs Aliexpress vs Alibaba
1688 will let you earn more profit margin because of the lower purchasing cost involved: the majority of 1688's sellers are real original suppliers that cut the middleman and reseller (like in Aliexpress). The main barrier from western sellers is the language: 1688.com is entirely in Chinese and all the traders speak that language.
What You Should Know About Dropshipping From 1688?
Issues will arise when dealing with foreign suppliers, think about communication, payments, inspections of goods, international shipping delay and return all can be problematic. To overcome that would be a good idea paying let s say a 10% fee to someone who can deal and sort the above issues easily. This is where Easygull comes into action.
These 10 Time Saving App Can Help You Fulfilling Orders
Easygull comes with a backend that connects to Shopify and lets you populate your store quickly. PAyments are in bulk and available with main $ processor. All sales are sync including tracking nr. sent to the customer automatically.
How much does EasyGull cost?
As a dropshipping business model, there is no initial cost, not recurring ones. Easygull has 10% purchase fee though and processing fee + package service is $0.2 for each item separately. Accepted payment at the current time of writing is Paypal.

FranK MauG is a Product hunter and eCommerce Expert with Reverse Engineering skills- Facebook Ads, Targeting discovery, Shopify and dropshipping are its bread and butter. This is your unique chance to get a 1:1 Free 30 Mins Strategy Session (worth$200) with him NSA:
If you liked this Easygull review leave a comment below.
| | | |
| --- | --- | --- |
| Features | CJ DROPSHIPPING | EASYGULL |
| Processing time | ⭐ ⭐ | ⭐ ⭐ ⭐ |
| Sync order | ⚠️ | ⭐ ⭐ ⭐ |
| Product from1688 | On demand | On demand |
| Communication | ⚠️ | ⭐ ⭐ ⭐ |
| Price | ⭐ ⭐ ⭐ | ⭐ ⭐ |
comparison chart