In this eprolo fulfillment review, we discover three facts that aliexpress dropshippers have to consider before selling products from a local warehouse.
When it comes to choosing a supplier from China is important to understand that it:
👍 Speaks clear English language;
👍 Offer a wide range of products/Inventory and interface with many Chinese manufacturers ;
👍 Has quick handling and shipping time worldwide;
👍 Provide flexible and negotiable payments terms;
👍Offers additional services like customisation/labelling/quality control.
How eprolo compare with Aliexpress?
What Will I Learn in this page?
The problem with Aliexpress and their suppliers ( including services like Oberlo) is that, being a huge marketplace, they have to fight and cut price down as much as they can: as result not just quality will be affected but shipping methods and price will vary accordingly.
About 70% of the suppliers on Aliexpress are re-sellers themselves. For the same product, you can find very different prices and quality.
Not to mention customer service as well because of low margins involved with this.
As smart dropshipper, when selling a winning product you will soon realize how important is to have 1 supplier that handles all the fulfillments sourcing and logistics you can control.
FranK MauG is a Product hunter and eCommerce Expert with Reverse Engineering skills- Facebook Ads, Targeting discovery, Shopify and dropshipping are its bread and butter. This is your unique chance to get a 1:1 Free 30 Mins Strategy Session (worth$200) with him NSA:
There are many 3td party service/Agencies that are positioning themselves as the middle man and are the 'fix' of the problem most of us are facing every day.
A friend of mine introduced me to Eprolo Fullfillment as a viable solution.
WHY a Eprolo fulfillment review?
Thanks to their 8-year experience selling on Aliexpress, Amazon, Ebay they have built strong relationships with thousands of manufacturers in China. Having its own warehouse and directly handling packaging and customization (insert logo, branding) will give a competitive advantage.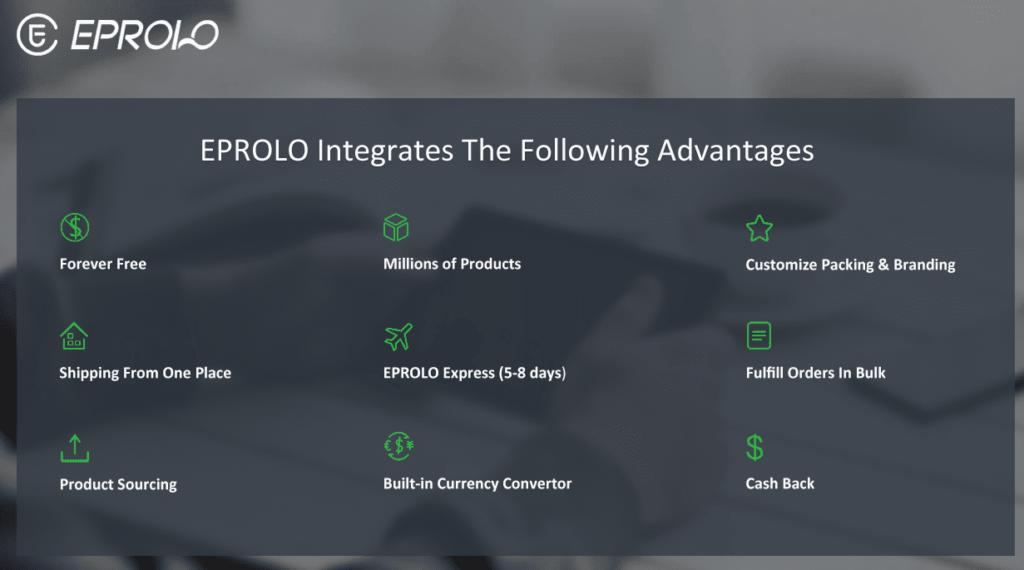 What are their Processing time and Shipping time?
In few words they are able to deal while sourcing the products (the ones you find using Ecomhunt) on your behalf and being accountable for the service provided: they ship from their own Eprolo warehouse in China therefore they can guaranteed fast processing and shipping time.
Eprolo Express Shipping is offered on USA UK within 5-8days average via USPS and tracking number provided. Their support team will help you with any issue it may arise since they have the expertise needed.
Is Eprolo dropshipping App Free?
While their Eprolo app is free to use and install, yes this will benefit drop shippers because they wont need to send csv files or manual orders.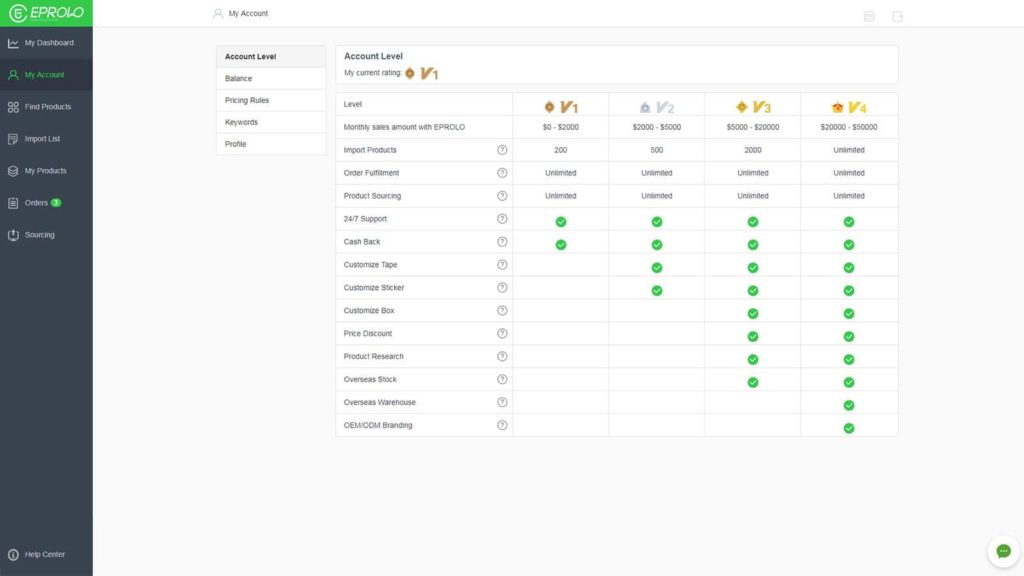 How do Eprolo Cashback works?
Eprolo cashback is a rebate service that offers 5% cashback from each $100 sold of inventory. Eprolo is trying to build a decentralized distribution and dropshipping community around it.
Make sure you use the invitation code 565405 to receive bonus points that will add up to your account when use the platform and build up every time you make orders.
Would they reply on time to my messages?
Since Fb is not that easy to connect with all over China you may find difficult to communicate at first. However, they offer Skype and other ways that guarantee a 24h turnaround.
I know the feelings when it comes to dealing with delay or no responsive account manager. With eprolo no more stress.
What are main features of Eprolo?
At glance:
✔️ Forever Free app;
✔️ Shipping from One place;
✔️ Millions of products on catalog;
✔️ Eprolo Express (5-8 days);
✔️ Buil-in Currency convertor;
✔️ Cash Back
✔️ Fulfill orders in Bulk
✔️ Customise Packing and branding.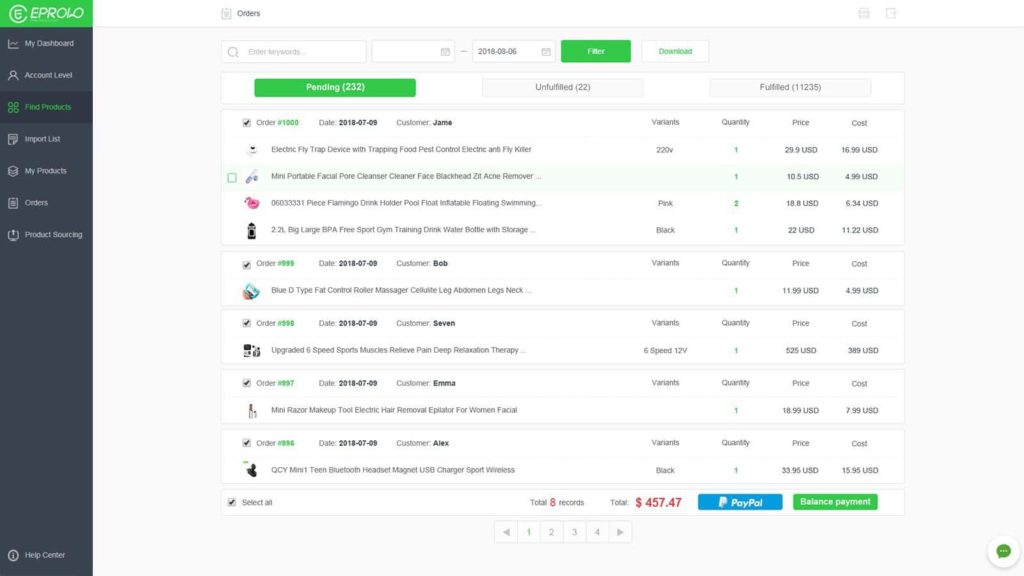 Can I customize packing and inserts with Eprolo?
The answer is YES! Based on your level membership you can have your own custom roll Tape with your logo to wrap your packaging box. You can also have free packing boxes when you reach certain level of orders. Otherwise all comes with a nominal fee, which is not that expensive.
After reading this Eprolo fulfillment review we advise you to give a try, it's free!
ATTENTION!
I've been secretly using an underground research tool to find the hottest trending products on the market! For months I've been using this to find $100K products! Just for landing on this page you can get EXCLUSIVE access!
Click Here Now To Get Access!
Having a reliable and trust supplier is key to success You will make a lot of progression with Eprolo on your side, you won't need any other App or Chrome extension, start using it today, as I am doing right now for my own business.

Combine this tool with Dropship Rabbit and you ve got a big arsenal of competitive data at your disposal to succeed!

Did you enjoy this Eprolo review? If so just let me know your thoughts, always welcome or leave a comment below.
This is one service that I will keep for my own business. Combine this will Alishark and you will have the right tool in order to succeed with your ecommerce venture.