Discover the underground tool no dropshipper is talking about yet, keep reading this Treendly review to find out how to gather competitive intelligence data for your eCommerce before others do.
The latest creation from Mike Rubini has reached the e-com community with high positive vibes. Despite the fact that there are so many other research and monitor trends tools that look similar this one has many different angles and features worth testing.

Joining Treendly is free and it only takes few seconds to spot trends within your niche.
What is Treendly?
What Will I Learn in this page?
Treendly Is a tool of curated consumer trends that are currently new and rising within multiple industries.
Thanks to its algorithm it is able to show when a particular keyword or topic is peaking, the timespan and even forecasting its performance in the near future.
Treendly dashboard overview: it will tell you if that particular keyword has peaked demand and there is an opportunity you may consider getting it.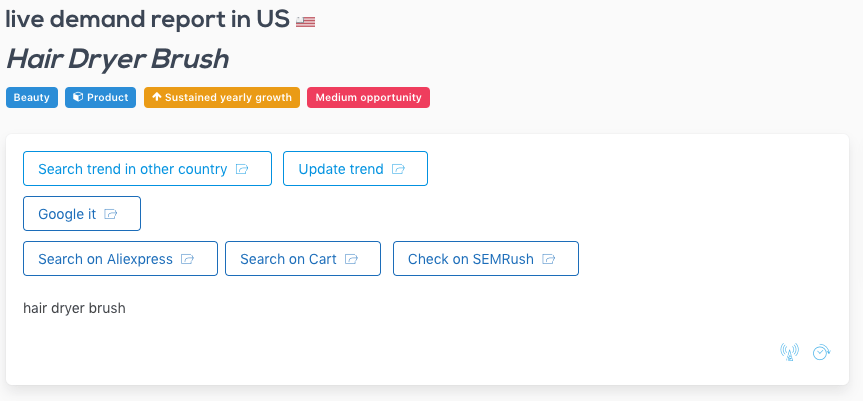 Opportunity score: it shows how much a trend is peaking right now
Growth Analysis: growth rate over the years
With treendly you can search for trends in different countries and industries. For further validation, you will have Aliexpress dropship center search and other ones like SEMrush and Cart.

By clicking on additional icon you will be able to get more granular data and details on each subcategories performance.

How does Treendly work?
It all start by inputing a keyword o topic in any country and you will get instantly meaningful data, is like Google trends on steroids
The core of this tool are the filters, you can pick a Region, choose a category plus many other like type, volatility, pace and peaking time.
As Treendly gets frequent updates we can see improvements on KPI that matters to us: while additional filters are available for paid member, trends can be filtered by :
Region (US, AU, CA, IT, UK, and more soon!)
Category (beauty, pets, home, etc..)
Type (products, person, concept, company)
Volatility (how many peaks in the year)
Pace (sustained growth, rapid growth, etc..)
Peaking now only
FranK MauG is a Product hunter and eCommerce Expert with Reverse Engineering skills- Facebook Ads, Targeting discovery, Shopify and dropshipping are its bread and butter. This is your unique chance to get a 1:1 Free 30 Mins Strategy Session (worth$200) with him NSA:
Related Searches are performed among Google, Amazon, Youtube. You can explore related keywords , build your own private library of trends and monitor them over time.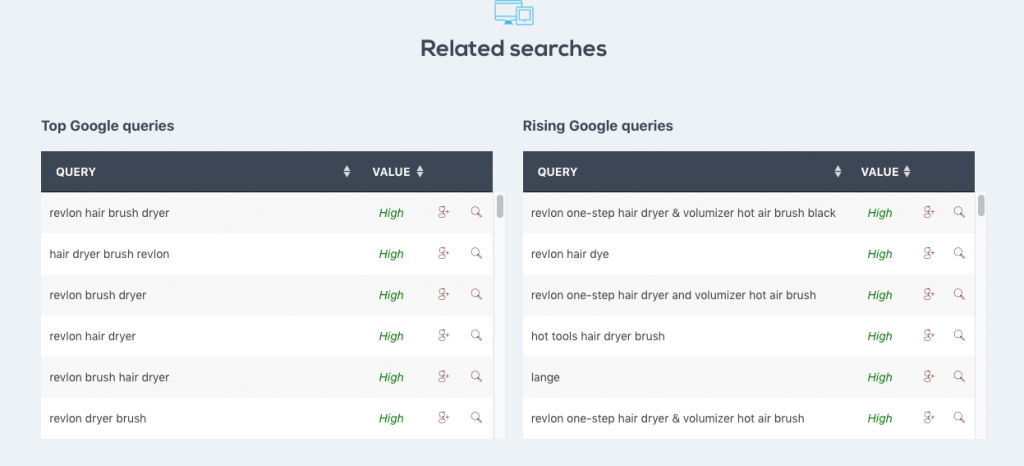 Selected e-com products: this section shows the relationship between trends and Shopify products. Those are provided by another tool from Rubini, s family (Usecart)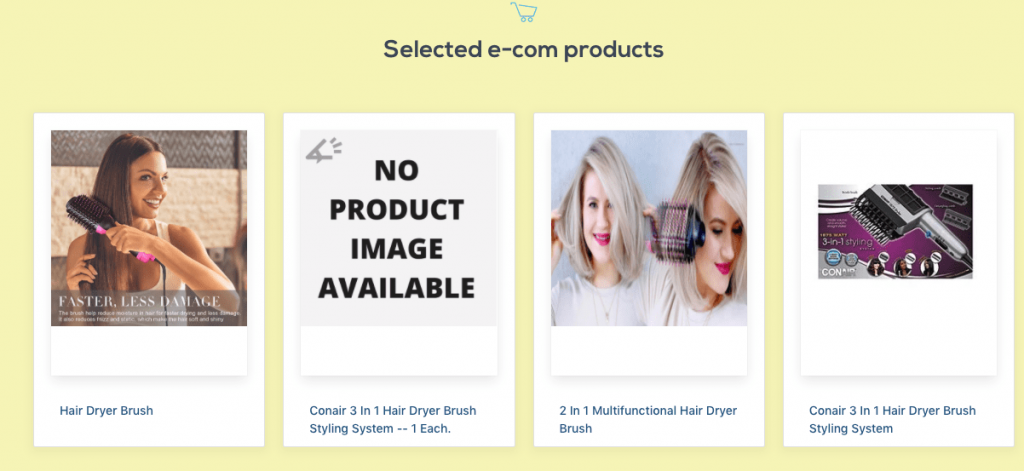 Treendly is not like dropship spy tool nor niche scraper, it fetches meaningful data from different data sources not just Google trends
Treendly VS Google trends
While Google Trend is a well known -yet robust tool you may find it a bit broad for your research, you may need other tools to fully analyze the potential of trending products ( no matter if from the past of upcoming ones).
Treendly vs ExplodingTopics
Explodingtopics is a free market research tool that summarizes trends and topics for a given category. It has limited features and no custom tracking of terms. You can order by categories but we found is no much value for extensive product research like the one offered by Treendly.
Having a reliable data intelligence tool is key to success You will make a lot of progression with Treendly on your side, you won't need any other App or Shopify Inspector, start using it today, as I am doing right now for my own business.
Save a lot of $$ in monthly overheads and costs. the free version is good enough to start with. All trends are displayed on easy to read charts and graphics

Combine this tool with UseCart and you ve got a big arsenal of fresh competitive data at your disposal to succeed!

Did you like this Treendly review?
If so just let me know your thoughts, leave a comment below, you are always welcome.